Target English is a consultancy company that works with a range of educational institutions to provide tailor made solutions in content creation, course provision, training and testing. Target English started as a small company in 2009, using the expertise of its directors, and now includes a pool of freelance consultants who also specialise in examinations and EAP. 
Directors:

Fiona Aish 
Fiona has a wealth of exper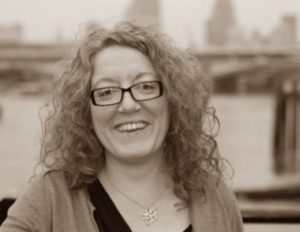 ience in both English language and academic English teaching, and holds a DELTA and an MA in ELT and Applied Linguistics from Kings College, London. After teaching in Asia and South America, she managed university preparation courses at Kaplan Aspect and University of the Arts, London. In addition, Fiona has designed academic English courses and assessments and trained university staff and students in cross cultural communication skills.

Jo Tomlinson
Jo has worked in both teaching and testing for many years and has a broad range of skills in English language teaching, academic English teaching, and exam and course development. She is DELTA qualified and holds an MA in Language Testing from Lancaster University. Institutions and companies she has worked at include Kaplan, Kingston University and English Language Testing Ltd. In addition to her experience of teaching, her accomplishments range from developing e-learning courses to exam teacher training.